Music - Live Band, Music - Tribute Band
THE FLEETWOOD PAC
A TRIBUTE TO FLEETWOOD MAC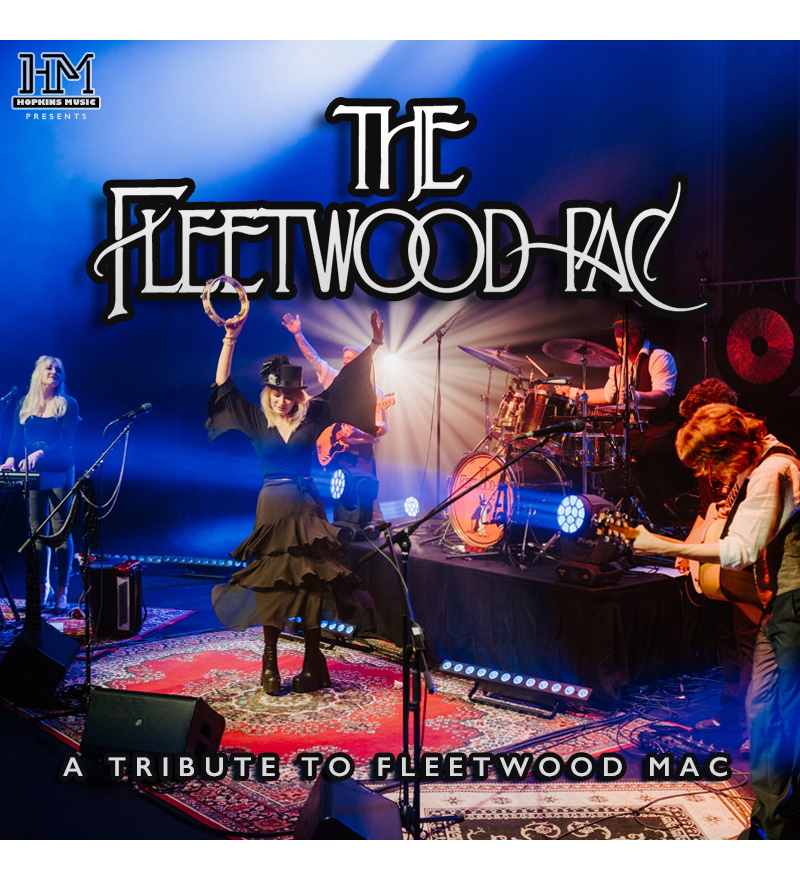 They may not be the real thing but they are the real experience! All the hit songs including Dreams, The Chain, Everywhere, Go Your Own Way and Gypsy.
With costumes, lights and the musicianship to match, this group will captivate you with the same magic as when Fleetwood Mac members come together on stage. Not just competent performers and musicians but huge fans of Fleetwood Mac.
The Fleetwood Pac were formed at a time when the world needed nostalgic comfort. Taking you back to a simpler time, The Fleetwood Pac pay tribute to their idols with authenticity and respect.
The Pac members have been connected for many years through their work as musicians and music teachers. Their common interest in Fleetwood Mac made this tribute act an essential project for them to undertake. However, even they were surprised by how easily they complimented each other with this material. From the first rehearsal, it was obvious The Fleetwood Pac were destined for great things.
The Pac features all 3 singers; Stevie Nicks, Lindsey Buckingham and Christine McVie with their sound, look and energy. Mick's hypnotic grooves and John's funky bass lines complete this ultimate tribute show.
What sets this act apart is the attention to detail. This show has been transcribed note for note with the melody as Fleetwood Mac recorded, the harmonies where they belong and the toms back-to-front on the drums. Fans of Fleetwood Mac will recognise the details in this show.
$59.00
29 June 2024
130 minutes
19:30
RIVERLINKS EASTBANK - SHEPPARTON