Family
COSENTINO 'Decennium the Greatest Hits Tour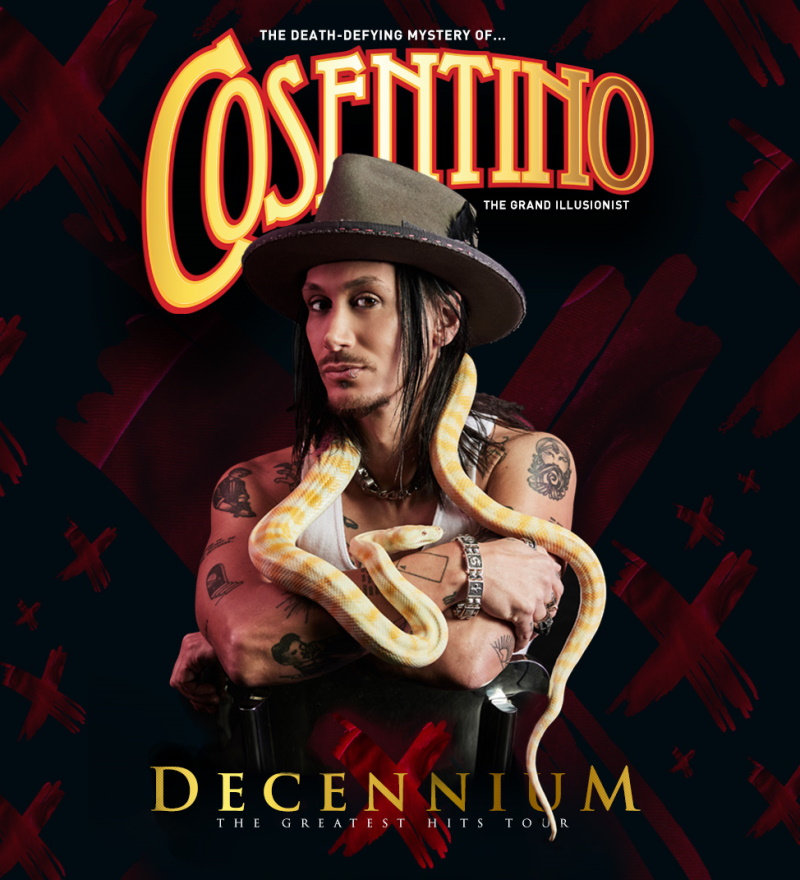 Saturday, 17 February 2024
7:30pm
Australia's world-renowned entertainer and International Magician of the Year, Cosentino, is returning to perform his brand new, 90 minute live show 'Decennium'. This greatest hits production will be one of the must see shows of 2023!
Join Cosentino as he performs death-defying escapes that will thrill your senses, mind-boggling stage illusions and cutting-edge street magic that twists your view of reality.
His trademark blend of dance and magic with a touch of hilarious audience participation will take you on a journey that will captivate fans, new and old, until the very last mind-bending moment. Now recognised as Australia's most successful magician, Cosentino has spent the last four years touring to packed houses and rave reviews around the world, while his prime-time TV specials have now been seen by over 100 million people across the globe.
$93.90
17 February 2024
100 minutes
19:30
RIVERLINKS EASTBANK - SHEPPARTON