Dance - School, Dance - Classical (Ballet)
GV ACADEMY OF BALLET ANNUAL CONCERT
THE WIZARD OF OZ & OTHER DANCES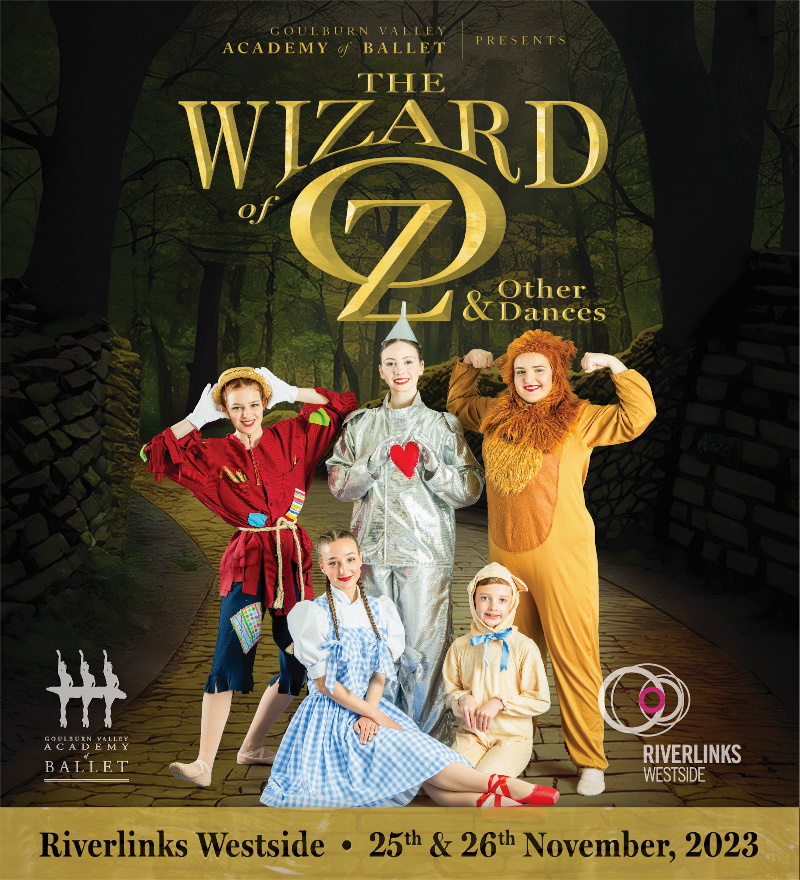 Come with students from GV Ballet on a wonderful journey along the yellow brick road. Join the Scarecrow, Tinman, Lion, Dorothy and Toto on their search for a Brain, a Heart, some Courage and a way back home.
The Wizard of Oz ballet takes centre stage in the first half, featuring all our talented students
After intermission, get ready for a dance extravaganza, blending classical, contemporary and jazz styles. It's family-friendly fun for everyone! Join us for a fantastic afternoon of entertainment!