THE RESILIENCE PROJECT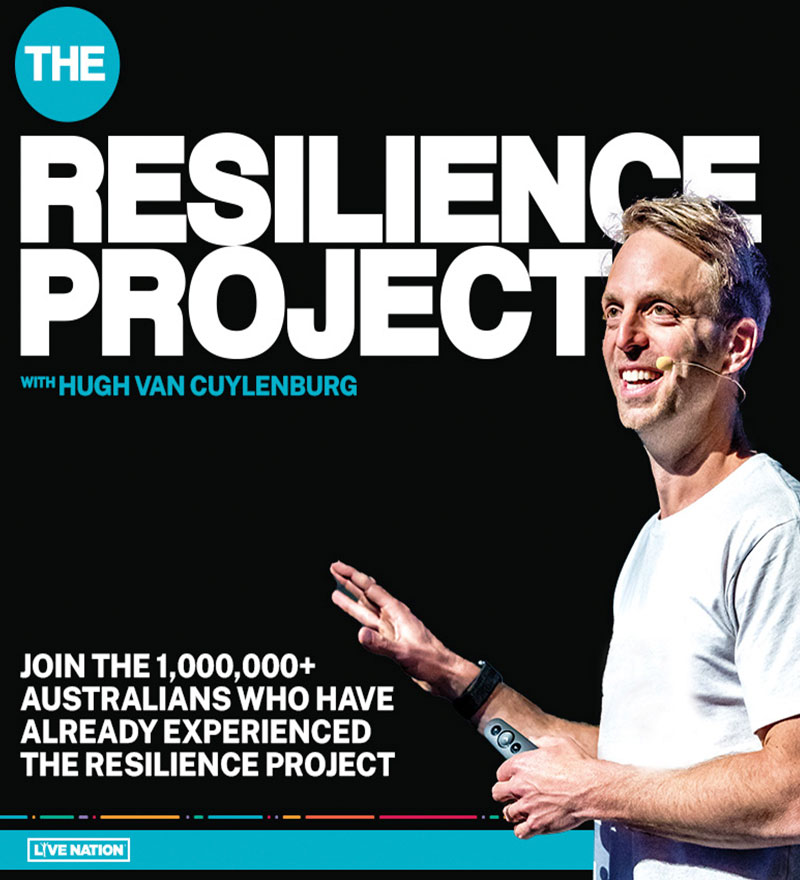 Join Hugh as he walks you through his journey and tells stories of the incredible people who have inspired him and The Resilience Project to spread happiness. 
Current ticket holders of the  previous performance date of 18 December, are welcome to keep their current tickets which will be valid for entry on the resechduled night of Monday 11 April 2022. 
Or ticket holders can exchange to the new show date of Tuesday 12 April 2022 which may result in a superior seating allocation. 
Or ticket holder can request a full refund should they be unable or unwilling to attend either of the new dates in 2022. 
Current ticket holders will have until Monday 15 November to move their tickets to the new additional show date of Tuesday 12 April. 
$0.00
11-12 April 2022
120 minutes
RIVERLINKS EASTBANK