MELBOURNE INTERNATION COMEDY FESTIVAL ROADSHOW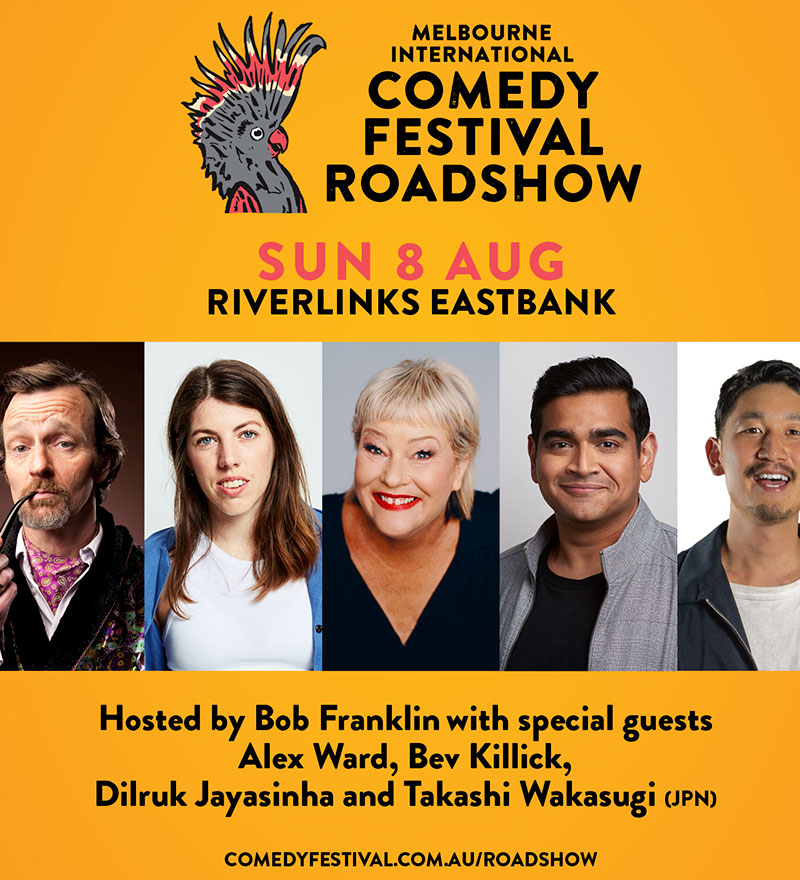 Australia's favourite comedy convoy cant wait to tour Australia once again!
Join the Melbourne International Comedy Festival Roadshow in 2021 as it rolls the country to home deliver the Comedy Festival vibe to every crack and crevice of Australia. From Brisbane to Broome, Townsville to Traralgon, they've criss-crossing the country taking in more than 80 destinations along the way.
With an all killer, no filler line-up of Australian stars and talented newcomers, buckle in for a night of stand-up, sketch, satire, silliness and song to satisfy all your comedy cravings!
Performing at Eastbank
Alex Ward
Dilruk Jayasinha
Takashi Wakasugi
Bev Killick
and Bob Franklin as the host for the evening.
Audience Advice: MA 15+