Theatre Play
ANIMAL FARM
BY GEORGE ORWELL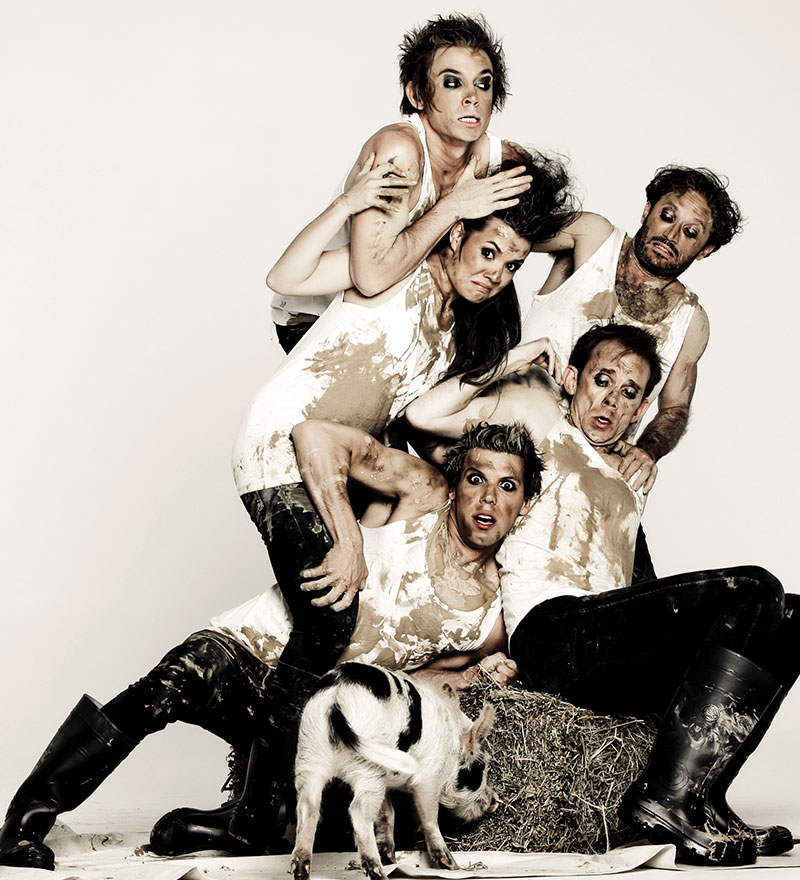 George Orwell's intensely powerful novel - live on stage in a critically-acclaimed production by shake & stir.
Animal Farm, one of the most enduring political commentaries returns in a multi-award winning, critically-acclaimed theatre production. 
Revolution has taken place at Manor Farm. The pigs have assumed control and all the animals, fuelled by enthusiastic camaraderie and guided by a set of self-imposed rules, are promised a better life free from the self-serving greed of humans.
However, it is not long until the rules that promised quality and freedom become the shackles that bind the animals once again.
Please join the cast for some light refreshments in the foyer after the performance.
"A must see!" - ABC Brisbane
"One of the most raw pieces of theatre produced in this country in recent decades. Don't miss your chance." - Australia Stage
"shake & stir nailed it. Physical Theatre at its best." - ArtsHub
Audience warning: haze, smoke and strobe effects will be used, as well as loud music. Suitable for ages 12+.