Music - Live Band, Music - Tribute Band
BJORN AGAIN - MAMMA MIA!
WE ARE BACK AGAIN TOUR 2022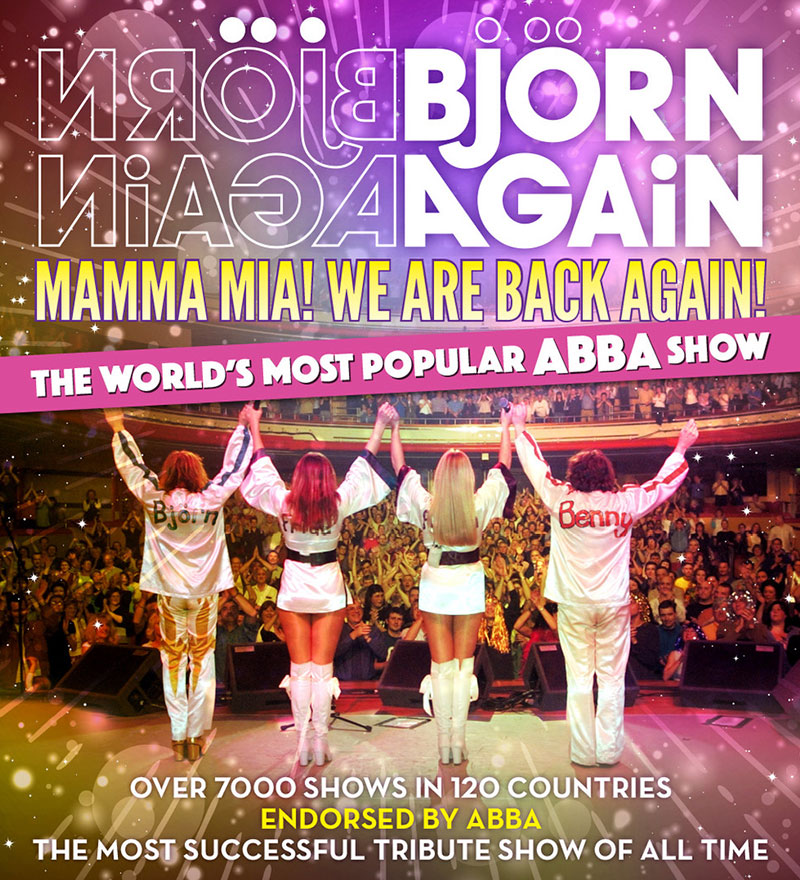 Dust off those flares, platform shoes and satins and get ready to sing, dance and have the time of your life on Bjorn Again's Mamma Mia! We Are Back Again! Tour.
Bjorn Again are so excited to be bacl playing all o ABBA's biggest hits in an action-packed, highly-entertaining concert that is ABBA-SOLUTE fun for the whole family.
Bjorn Again have performed over 7,000 shows in over 120 countries world-wide, are endorsed by the members of ABBA and are regarded as the most successful tribute show of all time.
Their critically acclaimed shows have been attended by the likes of JK Rowling, Tom Jones, Dave Grohl and Paul Kelly, Metallica, Robert Plant, Bill Gates and Nirvana, just to name a few.
REVIEWS
"One of the most entertaining live shows in the world today" - Times Out New York
"Bjorn Again are phenomenal in every sense of the word!" - The Stage UK
"Fans had better make the most out of Bjorn Again because that's the closest thing they are going to get to seeing ABBA. ABBA will never reform!" - Benny Andersson of ABBA
Music
$0.00
10 June 2022
120 minutes
20:00
RIVERLINKS EASTBANK - SHEPPARTON