Music - Tribute Band
THE AUSTRALIAN BEE GEES SHOW
A TRIBUTE TO THE BEE GEES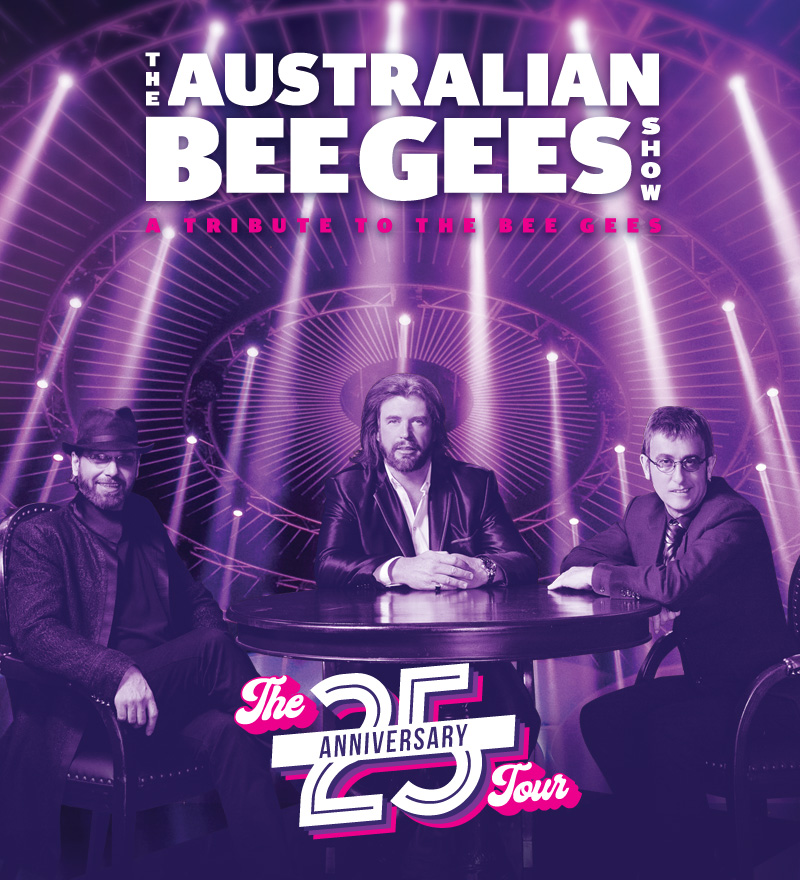 Thursday 6 May 2021, 8.00pm.
Fresh from celebrating 10 years and over 3000 shows headlining on the Las Vegas strip, the Australian Bee Gees Show will be heading down under for the Australian leg of their 25th anniversary tour!
After 25 years on the world stage and over 8000 performances in over 60 countries, The Australian Bee Gees show has evolved to become the definitive live celebration of the wonderful music written by the Brothers Gibb.
From their first shows in 1996, The Australian Bee Gees show has conquered Las Vegas and has played to capacity houses around the world, cementing their reputation as an exceptional live concert act and the world's leading Bee Gees show.
For one night only, be a part of the magic that is the Australian Bee Gees show.