Family
GIGGLE & HOOT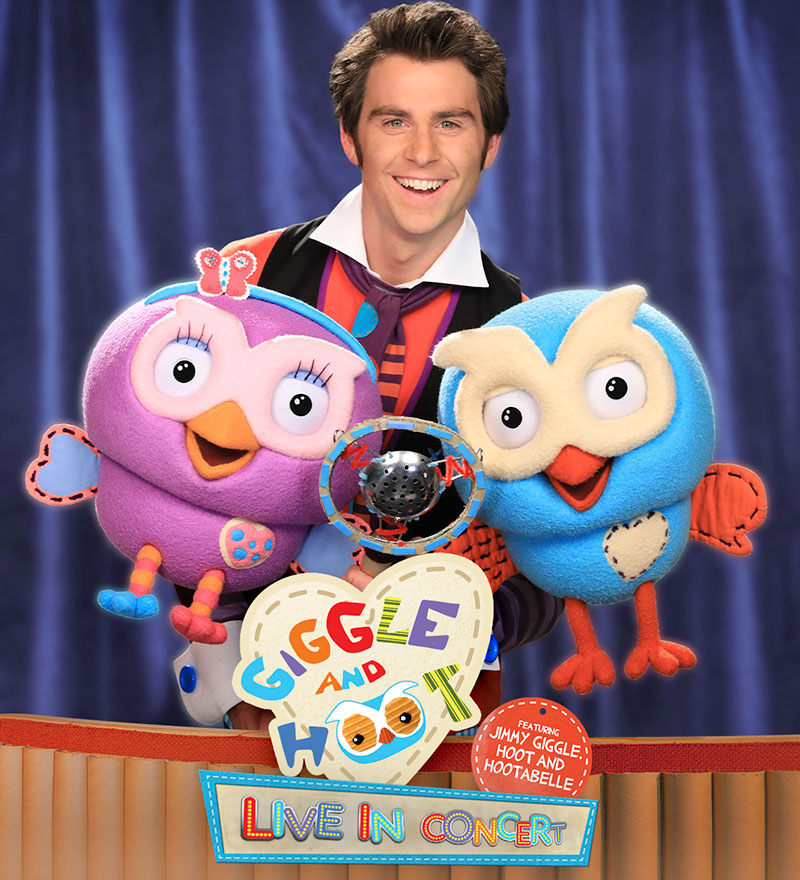 Monday 5 July 2021, 10.00am & 12.30pm.
Live Nation and ABC Events are excited to present the return of the sell-out live stage show Giggle and Hoot - Live in Concert, with a national tour this year.
Set off on a pirate adventure to find Mini Hoot, and witness the self-proclaimed 'World's Greatest Magician' – Magician Jimmy Giggle-ini – then hoot off into the Giggle Galaxy to help Hootabelle 'Twinklify' the stars, with plenty of good times along the way.
Owl Pals can sing, stomp and roar to all their favourite Giggle and Hoot songs, from The Gigglemobile to Go Giggleosaurus and many more.