Music - Country
JOHN WILLIAMSON
"WINDING BACK" - Celebrating 50+ Years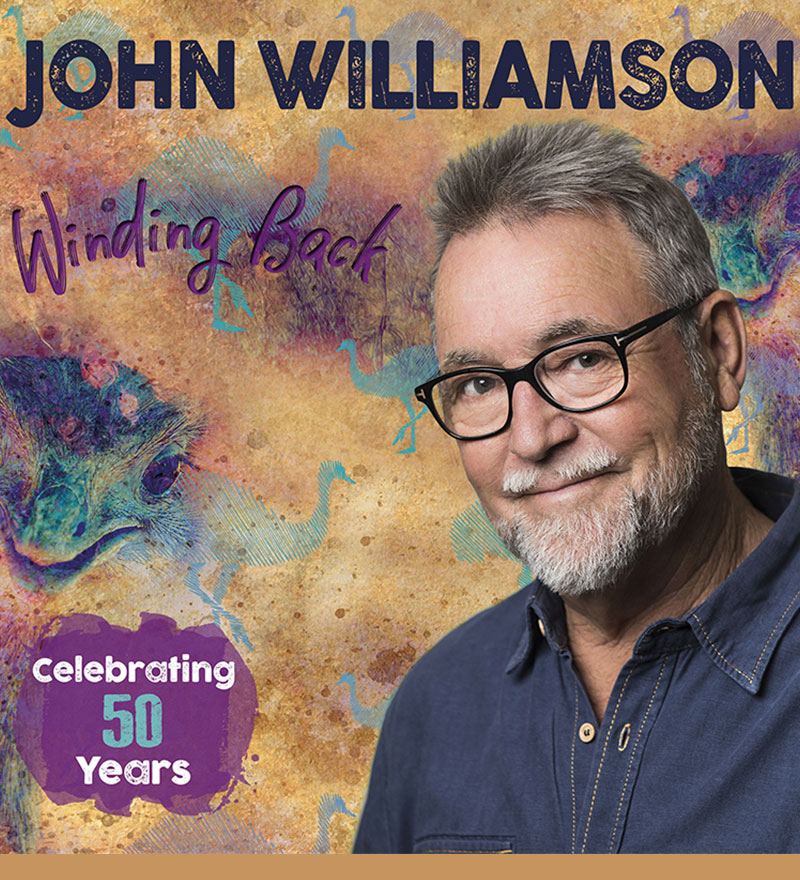 In 2022 Australian music icon John Williamson will celebrate his 52nd anniversary in the entertainment industry and foresee closing the book on his regular touring.
"While I'm not looking forward to retire just yet, once I've completed my Winding Back Tour I'll be scaling down my live appearances," John says.
"I've always loved the connection I receive when performing, so you'll still see me popping up at festivals and special events. Winding Back means I'm looking forward to spending more time in the garden and less time away from home."
With his honours including the ARIA Hall of Fame, an Order of Australia, 28 Golden Guitar Awards, Australian Roll of Renown induction, not to mention over 5 million albums sold and thousands of shows performed.
Prehaps John's greatest legacy is making Australians proud of their country and of who they are. So don't miss him, True Blue himself, in Shepparton for what could be the final time.