Family, Hidden
BLUEY'S BIG PLAY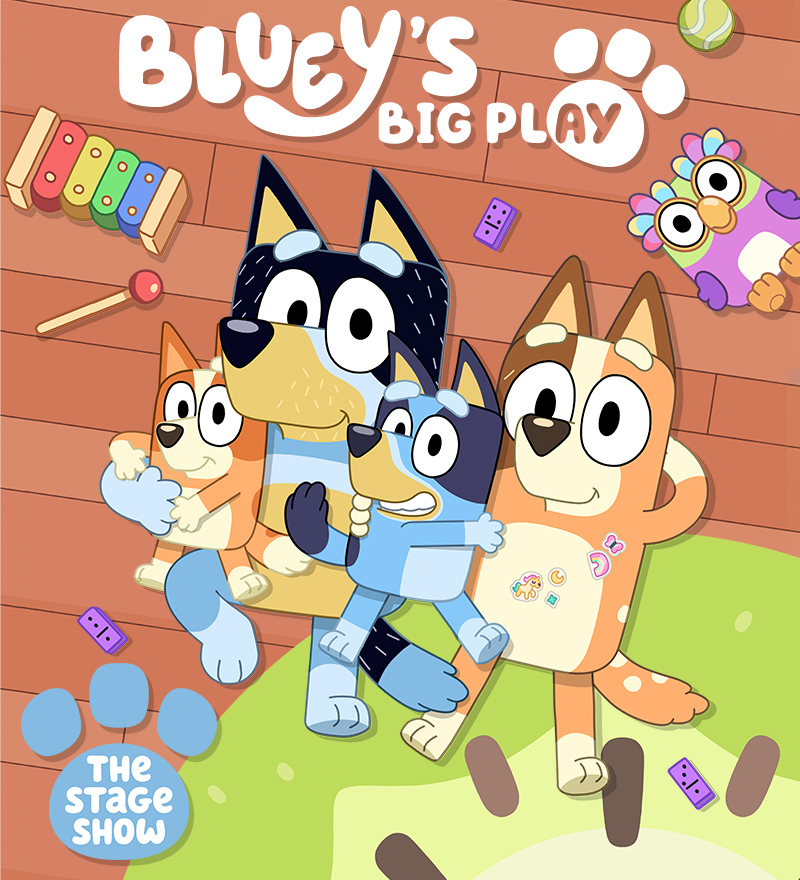 Saturday 24 July 2021, 3.30pm and 6.00pm.
This is Bluey's Big Play! And it's really for real life!
See Bluey, Bingo, Mum and Dad as you've never seen them before... Join The Heelers in their first live theatre show created just for you with puppetry, live actors and iconic Australian sets. It's a little bit different and a little bit beautiful.
Bluey's Big Play is an original story written by Bluey's creator Joe Brumm with new music created by Brisbane's Beethoven and Bluey composer, Joff Bush. This is an experience you can only take home with you in your memory so please remember to bring that along with your tickets.
18 Mths and Under can sit on adults knee for free.