Music - Tribute Band
THE BEST OF THE BEE GEES TOUR
WITH COLIN PETERSEN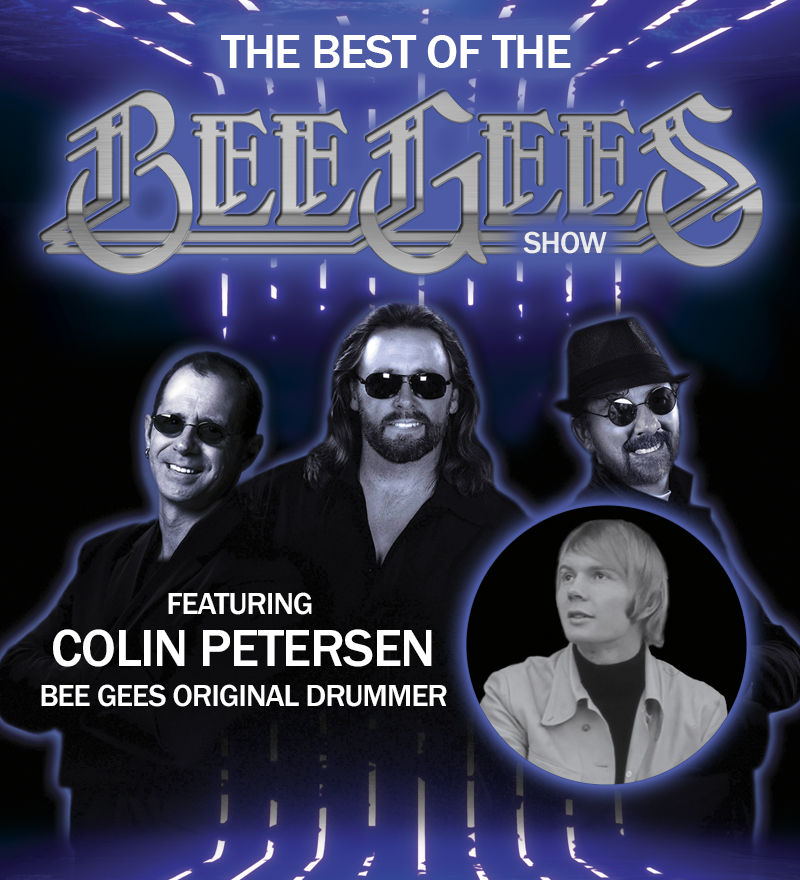 In a world first, original Bee Gees member Colin 'Smiley' Petersen joins the Best of the Bee Gees live on stage!
Colin 'Smiley' Petersen was the first non-Gibb brother to become an official member of the Bee Gees. He played drums on the albums Bee Gees 1st, Horizontal, Idea, Odessa and Cucumber Castle.
He produced many of the Bee Gees number one singles including, Massachusetts, To Love Somebody, I Started a Joke and New York Mining Disaster.
Colin is very excited to join The Best of the Bee Gees show, "I'm pleased to be part of this great show and share many memories. It's wonderful that these incredible songs live on."
If you love the original Bee Gees, you can re-live those hits and first-hand memories from Colin and the band. Don't miss this incredible show!
Music
$0.00
25 June 2022
130 minutes
20:00
RIVERLINKS EASTBANK