Music - Live Band
1927
With a debut album that became a smashing success that went five times platinum, stayed in the ARIA chart for 46 weeks, selling an excess of 400,000 copies and winning ARIA Awards for best debut single and album, 1927 became a household name in Australia overnight. Ian McFarlane in his opus The Encyclopedia of Australian Rock and Pop, put it perfectly when he wrote the album was ...ish, "…. ish is brimful of stirring, stately rock anthems." It is one of the top 10 most successful debut albums for an Australian artist, multiple ARIA awards, a multi-platinum second album, chart success in Europe and America.  1927 live is a show not to be missed. 
RIVERLINKS WESTSIDE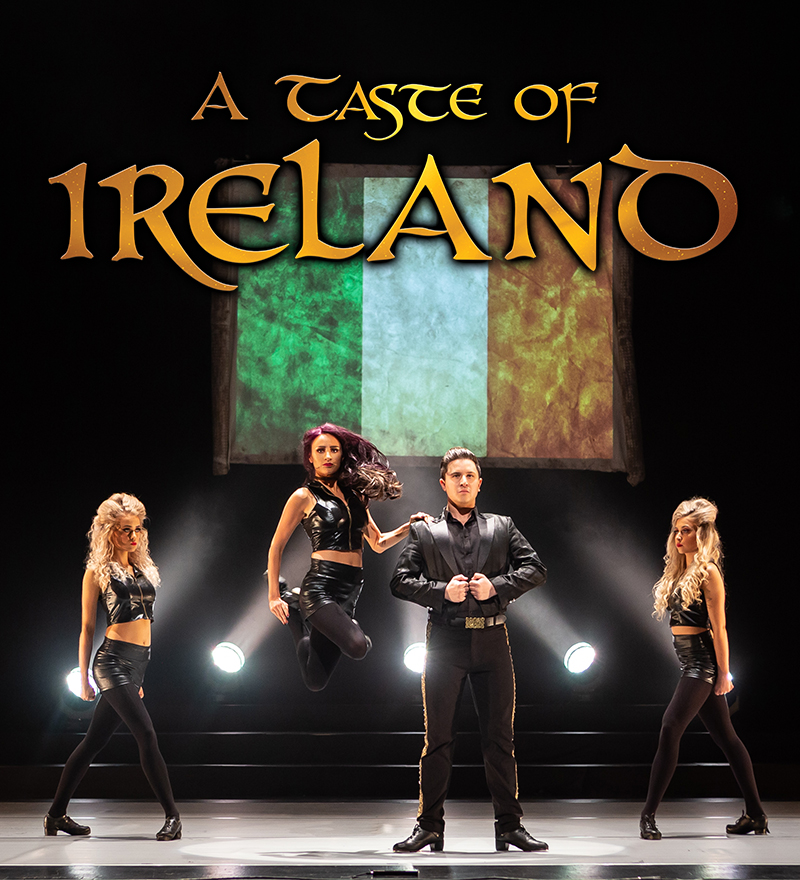 Dance - Contemporary
A TASTE OF IRELAND
A Taste of Ireland - The Irish Music and Dance Sensation returns with a performance that is 'Celtic - for this decade'. Laugh, cry and jig into the night with a show that has entertained thousands. Hot off its premiere New York City run in 2020 and with over 120 shows in 2019 across Australia and New Zealand, A Taste of Ireland finally returns down under. Experience the performances that have brought the house down night after night around the world as A Taste of Ireland wows audiences in 2021. Featuring acclaimed Irish dancers, dazzling folk musicians and contemporary vocalists, experience the raw, rhythmic passion that is the original story of the Celtic motherland. With revamped classics like Danny Boy and Tell Me Ma, the show's live, energetic blend of well-known tunes, jaw-dropping acapella tap battles, world-class dancing, melodic folk music mash-ups and craic galore transports you through the story of Ireland's tumultuous history, complimented by stunning production and lighting. Including beautiful scenic visuals, glitz, glamour and poetic narration, A Taste of Ireland combines toe-tapping rhythms with heart-warming emotion to create a contemporary Irish dance showcase that will leave you shouting for more. Starring dancers from the West End's Lord of the Dance, Riverdance and Gaelforce Dance alongside a treasure trove of Irish Dancing World Champions, A Taste of Ireland delivers the very best talent in the nation. A Taste of Ireland is exactly what it promises: a taste of everything you love about Ireland with a generous helping of more! Experience one of the most prominent Irish Dance shows in the world today. With all new sets, costumes, tunes and effects, we promise you haven't seen anything like this year's show! It's truly 'Celtic - for this decade'.
RIVERLINKS EASTBANK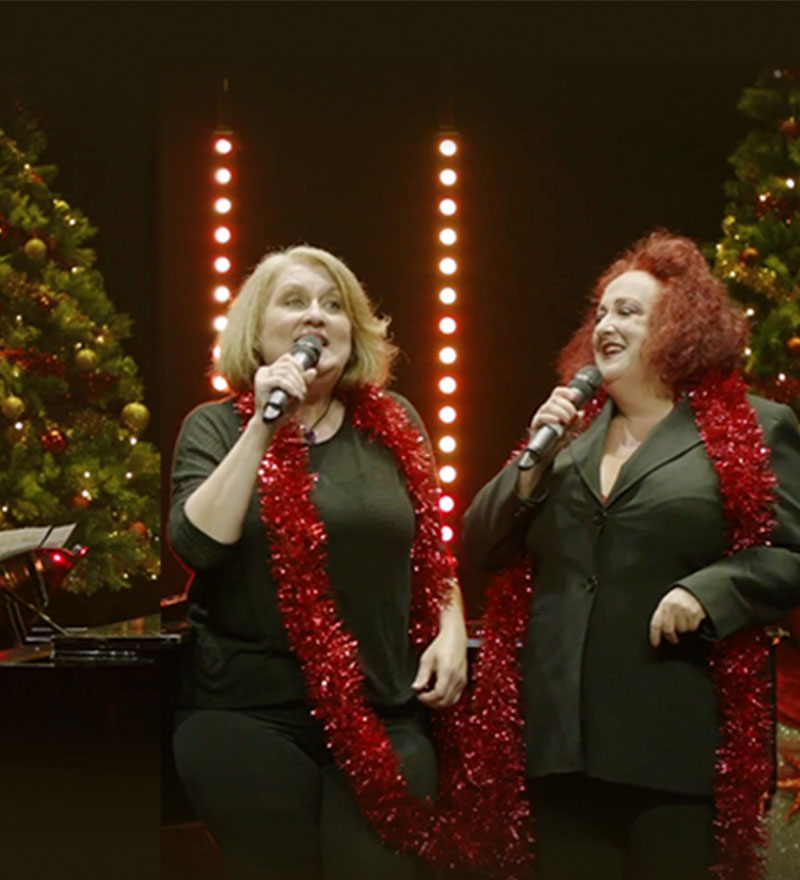 Music - Live Band, Afternoon Delights
AFDL10 A VERY AUSSIE CHRISTMAS
Two of Australian Musical theatre favourite funny ladies Sally Bourne and Susan Ann Walker join forces to fire up the BBQ, pour the custard on the plum pudding and lead some Yuletide singalongs around the old 'goanna'. A heart-warming celebration of all the great Aussie Christmas traditions new and old!
RIVERLINKS EASTBANK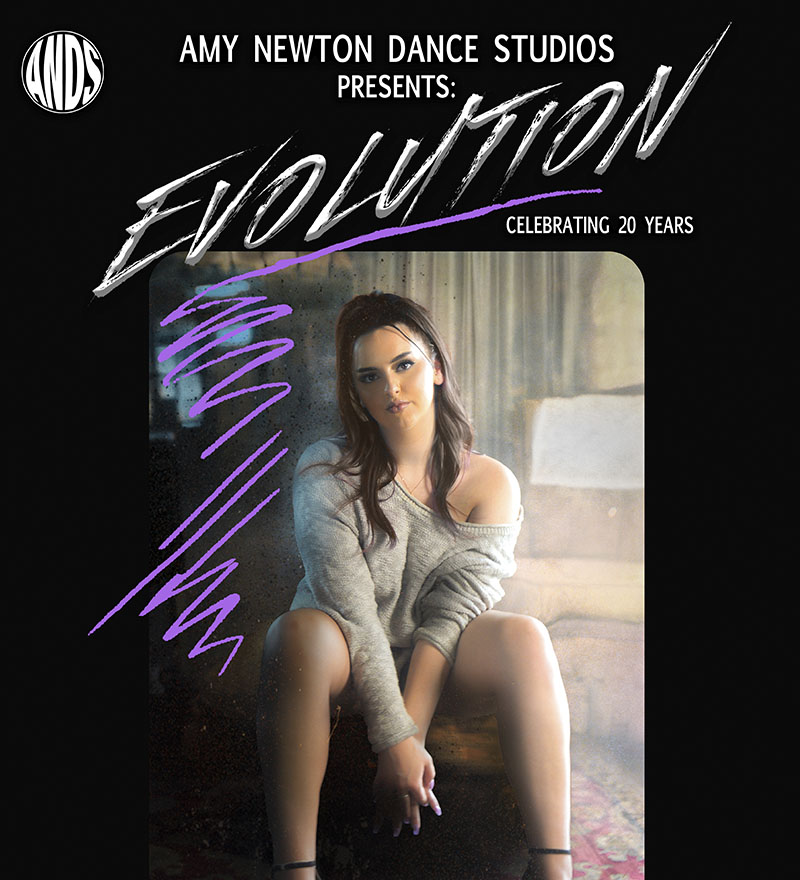 Dance - School, Family
AMY NEWTON DANCE STUDIOS
Amy Newton Dance Studios are celebrating 20 years!  Students will be showcasing the EVOLUTION of dance in A.N.D.S!  Hip Hop, Jazz, Contemporary, Ballet, Tap and Acro. 
RIVERLINKS EASTBANK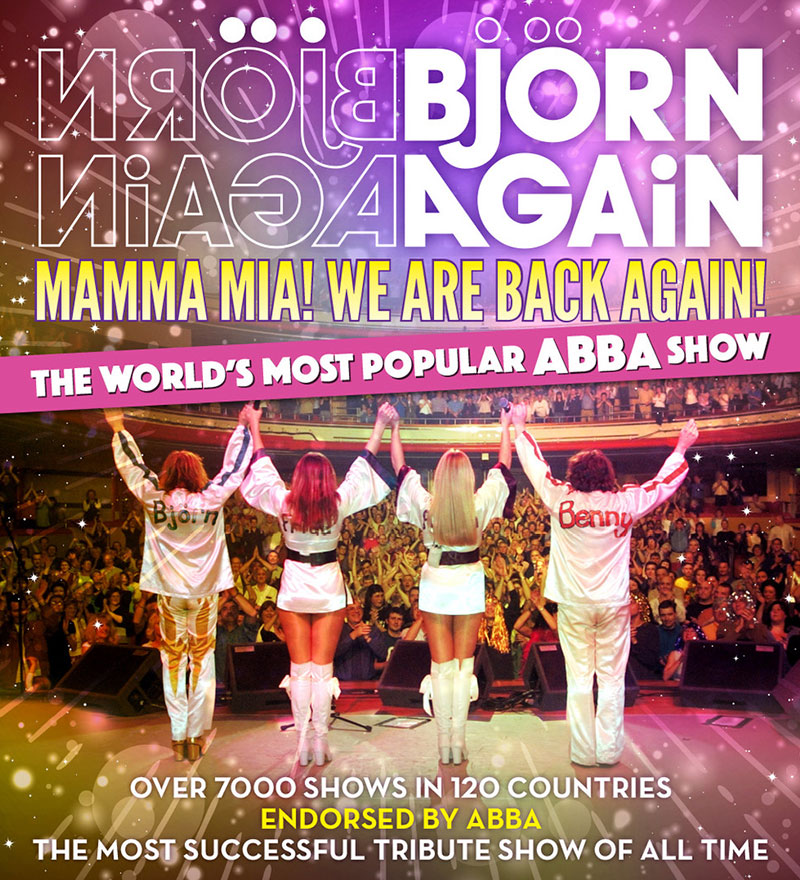 Music - Live Band, Music - Tribute Band
BJORN AGAIN - MAMMA MIA!
Dust off those flares, platform shoes and satins and get ready to sing, dance and have the time of your life on Bjorn Again's Mamma Mia! We Are Back Again! Tour. Bjorn Again are so excited to be bacl playing all o ABBA's biggest hits in an action-packed, highly-entertaining concert that is ABBA-SOLUTE fun for the whole family. Bjorn Again have performed over 7,000 shows in over 120 countries world-wide, are endorsed by the members of ABBA and are regarded as the most successful tribute show of all time. Their critically acclaimed shows have been attended by the likes of JK Rowling, Tom Jones, Dave Grohl and Paul Kelly, Metallica, Robert Plant, Bill Gates and Nirvana, just to name a few. REVIEWS "One of the most entertaining live shows in the world today" - Times Out New York "Bjorn Again are phenomenal in every sense of the word!" - The Stage UK "Fans had better make the most out of Bjorn Again because that's the closest thing they are going to get to seeing ABBA. ABBA will never reform!" - Benny Andersson of ABBA
RIVERLINKS EASTBANK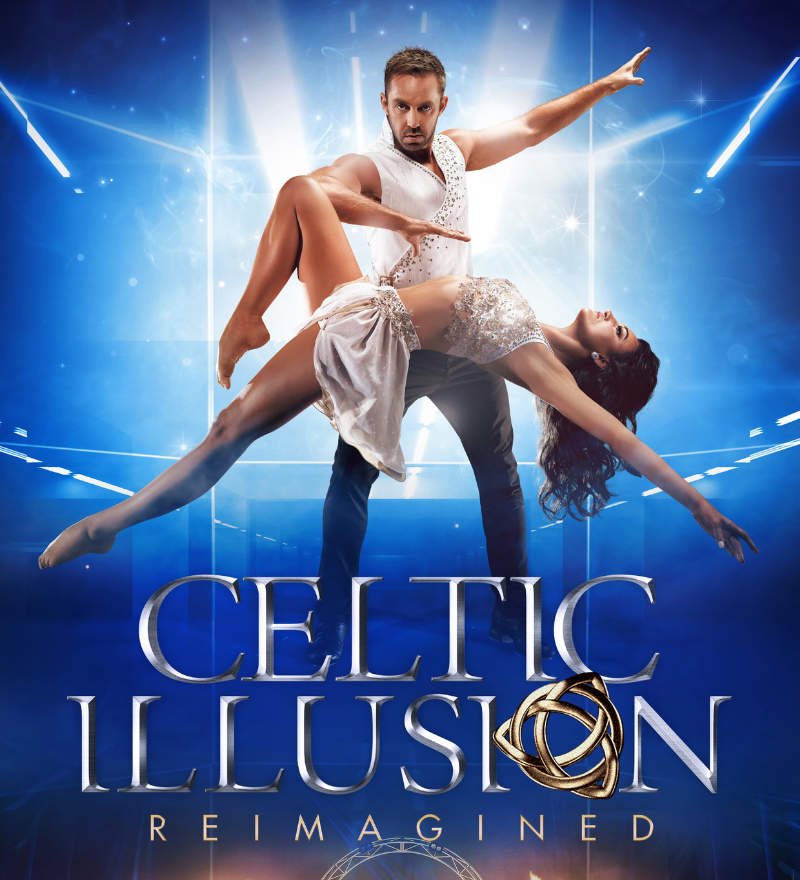 Dance - Contemporary
CELTIC ILLUSION REIMAGINED
New spellbinding illusions, entrancing music, and choreography, Celtic Illusion Reimagined is the must-see family event of 2021
RIVERLINKS EASTBANK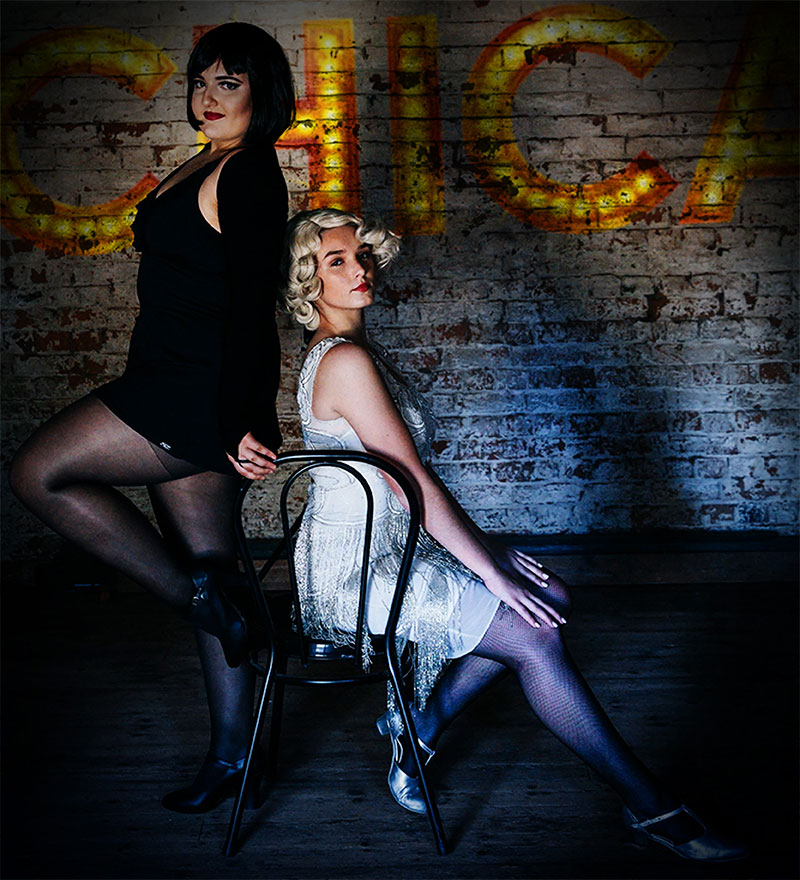 CHICAGO - THE MUSICAL
Get ready, Goulburn Valley, it's time for Initial Stages to put the RAZZLE, DAZZLE back into live community theatre! Eleven years have passed since Initial Stages last brought you one of musical theatre's most celebrated masterpieces, 'Chicago', but now they're back with a whole new cellblock of talent to blow your mind. Featuring Grace Newman as Velma Kelly, Emma Pummeroy as Roxie Hart, Tom Nethersole as Billy Flynn, Madi Cartwright as Matron 'Mama' Morton, Digby Bunnett as Amos Hart and T. Cucinotta as Mary Sunshine, supported by a talented cast of killer-dillers and scintillating sinners, 'Chicago' is a toe tapping, brass-blown' explosion of murder, greed, corruption, violence, exploitation, adultery and treachery…and you're invited! Playing for a strictly limited season, 'Chicago' features some of Broadway's most well-known songs; 'All That Jazz', 'Mr Cellophane', 'Roxie' to name but a few, so best you bribe who you can to snare a ticket - it's going to be one 'go-to-hell-kitty' of a night!
RIVERLINKS WESTSIDE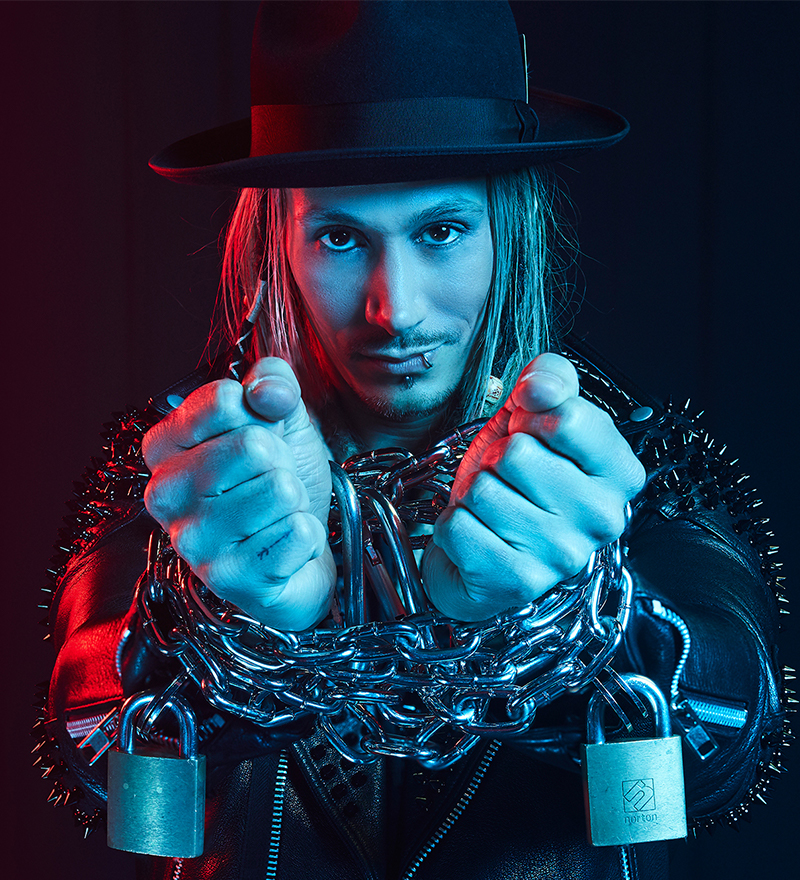 Circus
COSENTINO DECEPTION TOUR
Australia's world-renowned entertainer and International Magician of the Year, Cosentino, is returning to perform his brand new, 90minute live show Deception. Join Cosentino as he performs death-defying escapes that will thrill your senses, mind-boggling stage illusions and cutting-edge street magic that twists your view of reality. His trademark blend of dance and magic with a touch of hilarious audience participation will take you on a journey that will captivate fans, new and old, until the very last mind-bending moment. Now recognised as Australia's most successful magician, Cosentino has spent the last three years touring to packed houses and rave reviews around the world, while his prime-time TV specials have now been seen by over 100 million people across the globe. www.cosentino.com.au
RIVERLINKS EASTBANK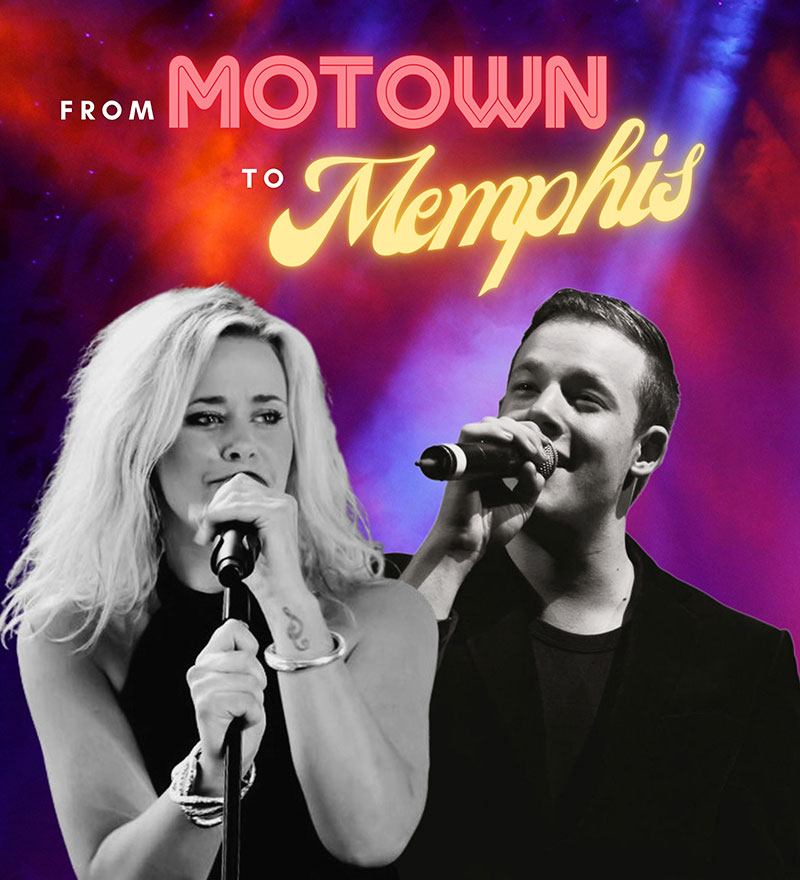 Music - Live Band, Music - Tribute Band
FROM MOTOWN TO MEMPHIS
Platinum selling Young Diva KATE DEARAUGO and Australia's Got Talent Runner Up Greg Gould are a 'knock out' in this critically acclaimed smashh hit show. Strap yourself in as two powerhouse voices perform all the hits including Chain Of Fools, Suspicious Minds, Ain't No Mountain High Enough, Pretty Woman, Son Of A Preacherman, Superstition, Midnight Train To Georgia, Will You Still Love Me Tomorrow, I Want You Back and Proud Mary! For the "hottest ticket in town", jump on board with Greg, Kate & their rockin' band for this NOT-TO-BE-MISSED concert experience!
RIVERLINKS EASTBANK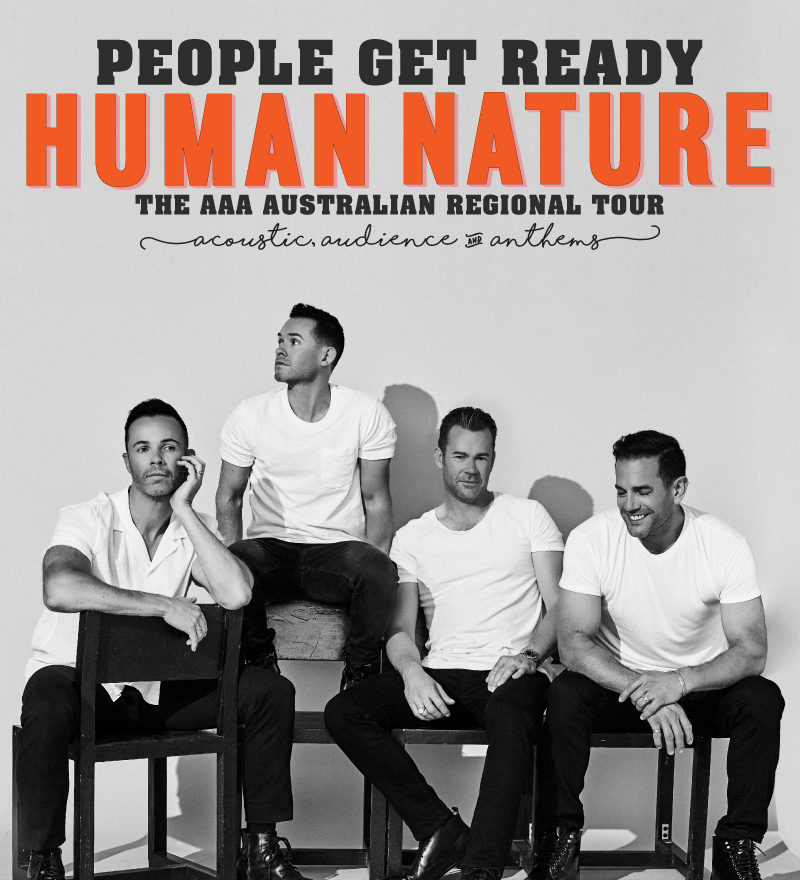 Music - Live Band, Music - Contemporary / Pop
HUMAN NATURE
Australia's homegrown heroes & Hall of Fame inductees Human Nature are returning to their roots, bringing together 30 years of performances for a never before seen intimate concert tour of the Aussie heartland. Get ready for a night of the best songs ever written, including their original hits, Motown classics and more - all performed with vocals upfront in an acoustic mode. Hits including Telling Everybody, Wishes, When You Say You Love Me, Reach Out I'll Be There, Will You Love Me Tomorrow and many more.  Hear them stripped back but with everyone still dancing on their feet! With stories behind the music and how they have become internationally renowned vocalists and so much more, this is an up close and personal night with four of the entertainment industry's most popular and beloved stars. A night not to be missed by music lovers of all generations.
RIVERLINKS EASTBANK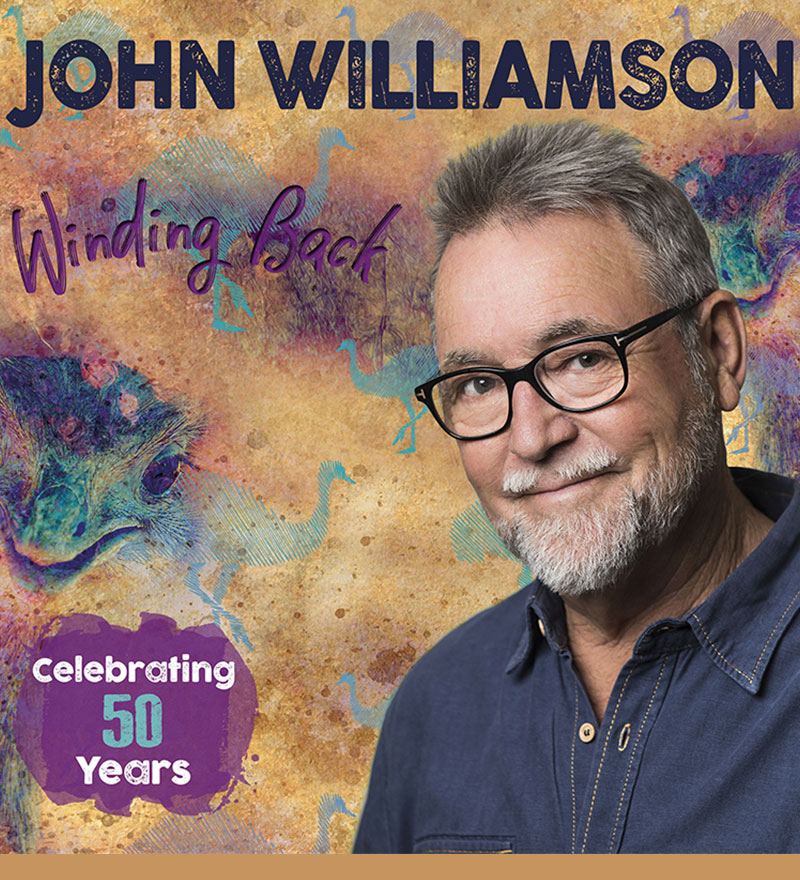 Music - Country
JOHN WILLIAMSON
In 2022 Australian music icon John Williamson will celebrate his 52nd anniversary in the entertainment industry and foresee closing the book on his regular touring. "While I'm not looking forward to retire just yet, once I've completed my Winding Back Tour I'll be scaling down my live appearances," John says. "I've always loved the connection I receive when performing, so you'll still see me popping up at festivals and special events. Winding Back means I'm looking forward to spending more time in the garden and less time away from home." With his honours including the ARIA Hall of Fame, an Order of Australia, 28 Golden Guitar Awards, Australian Roll of Renown induction, not to mention over 5 million albums sold and thousands of shows performed. Prehaps John's greatest legacy is making Australians proud of their country and of who they are. So don't miss him, True Blue himself, in Shepparton for what could be the final time.
RIVERLINKS EASTBANK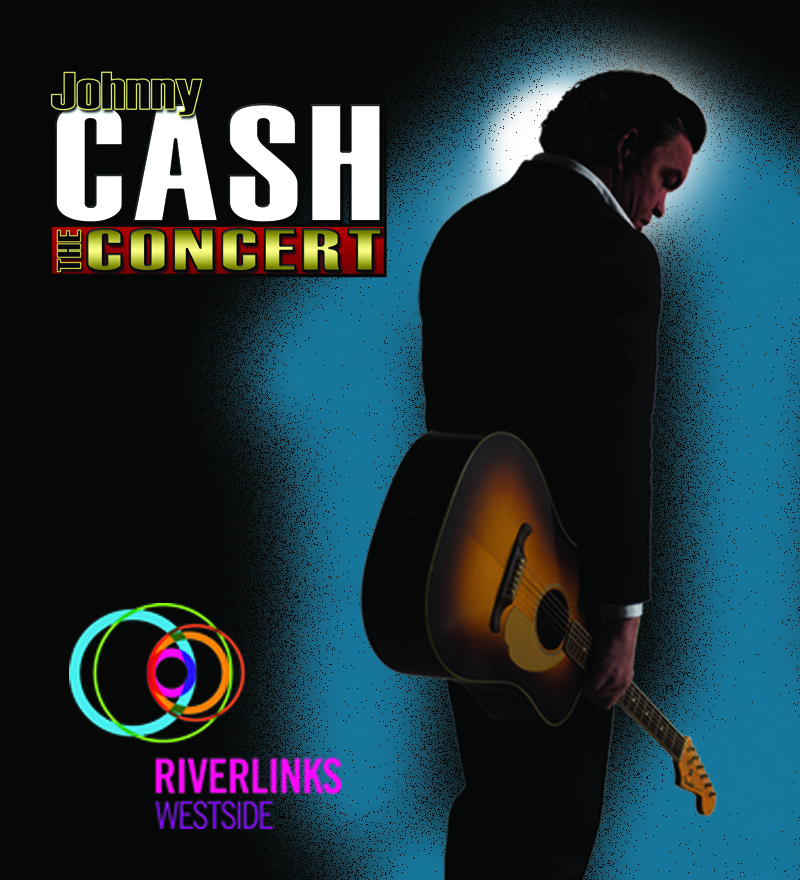 Music - Tribute Band
JOHNNY CASH THE CONCERT
Fresh from his acclaimed starring role as Johnny Cash in the January 2020 Melbourne season of Legends In Concert Las Vegas, Daniel Thompson returns with Johnny Cash The Concert celebrating all things Man In Black. In 1969, off the back of the huge success of his At Folsom Prison album, Johnny Cash recorded the second of his legendary prison albums at California's notorious maximum security prison, San Quentin. At San Quentin cemented his place as a legendary figure and icon of 20th century popular music. Johnny Cash The Concert, Back to San Quentin – 2021 features the great moments of the San Quentin album plus hits and favourites spanning Cash's entire 50 year recording career. After 7 National tours and more than 200 shows, Johnny Cash The Concert has become lauded as one of Australia's premier tribute acts presenting an unforgettable tribute to one of music's most iconic and influential figures. With more than 80 thousand tickets sold Australia wide, don't miss your chance to see what has audiences on their feet and coming back each year for more.
RIVERLINKS WESTSIDE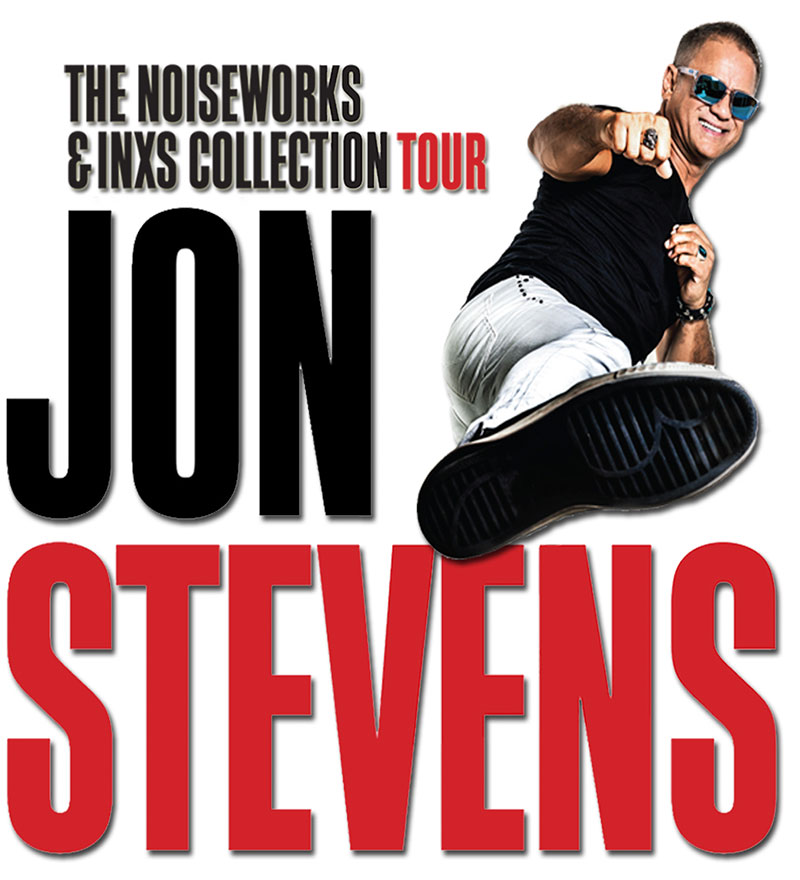 Music - Live Band, Music - Tribute Band
JON STEVENS
After a sell-out tour in 2019 Jon is back tributing the legendary bands that catapulted him into Aussie Rock Royalty! Jon Stevens | The Noiseworks & INXS Collection Tour brings hits Take Me Back, New Sensation, Touch, Don't Change, Hot Chilli Woman, Never Tear Us Apart, No Lies and more.
RIVERLINKS EASTBANK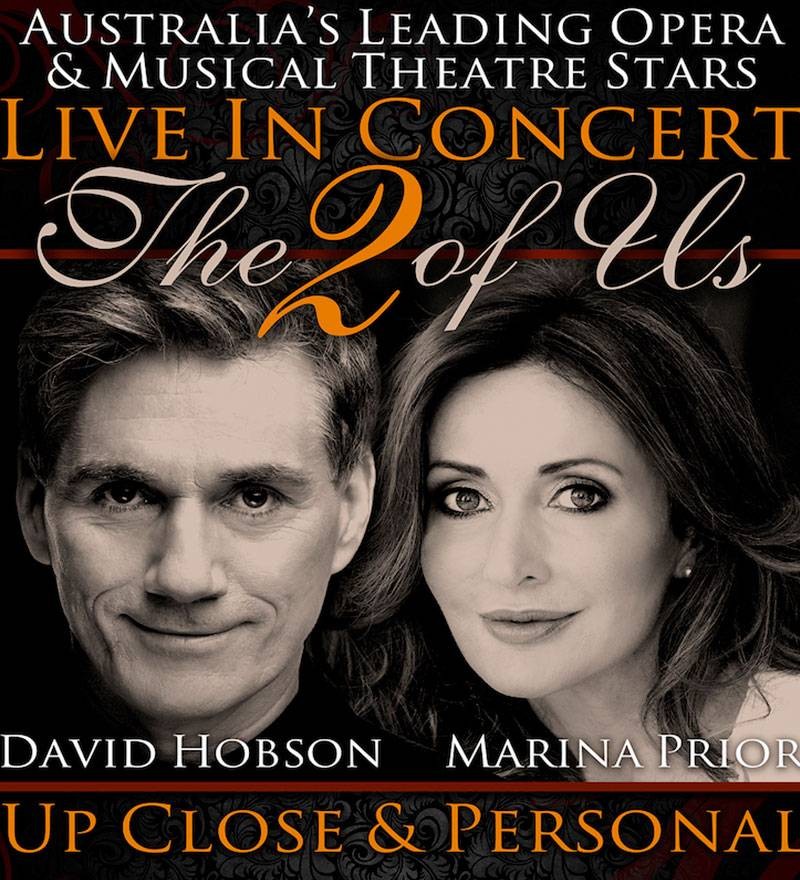 MARINA PRIOR & DAVID HOBSON
Soprano and Tenor powerhouse legends of Musical Theatre and Opera, Marina Prior and David Hobson embark on their Encore Tour, The 2 Of Us, in up close and personal mode.Accompanied by renowned pianist David Cameron, in a two-hour intimate performance, Marina and David will perform their classics from productions such as The Phantom of the Opera, Cats, Evita, Les Miserables, West Side Story, Guys and Dolls, Chitty Chitty Bang Bang and La Boheme, to name but a few, as well as favourites from their award-winning albums.
RIVERLINKS EASTBANK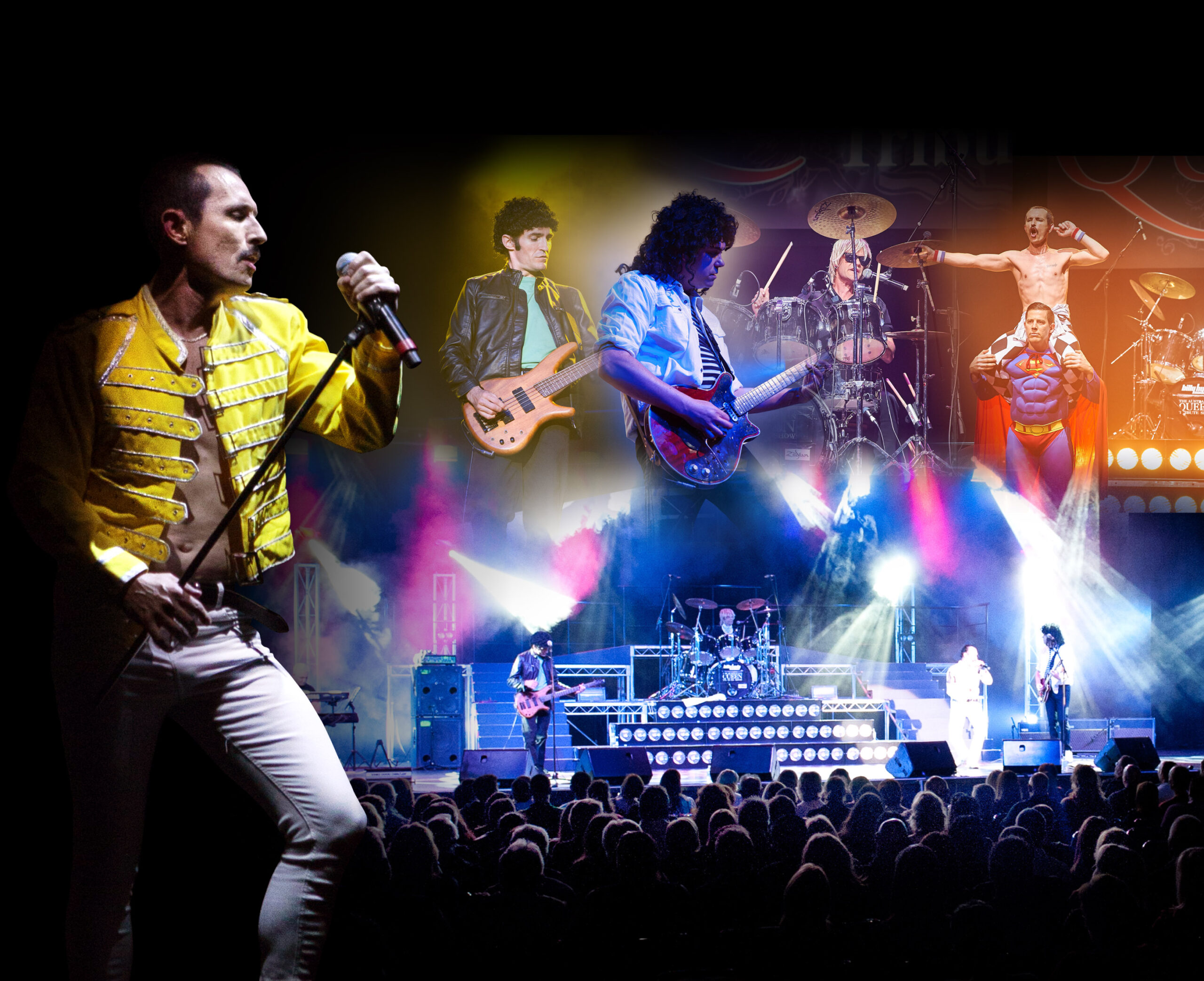 Music - Live Band, Music - Tribute Band
QUEEN FOREVER - BREAK FREE TOUR
Let's face it, we were all under pressure this year. So now it's time to break free and rock with Australia's most popular Queen show... Queen Forever. The essence of Queen is captured perfectly by Queen Forever fronted by a stunning portrayal of Freddie Mercury by the very popular Gareth Hill. Combined with Brian May's unique guitar solos performed superbly by Scott Bastian, rich sounding rock harmonies and authentic costumes, this highly entertaining stage show with state of the art sound and lighting will blow you away. Queen Forever will perform all of Queen's biggest hits including Crazy Little Thing Called Love, Radio GaGa, We Will Rock You, We Are The Champions, You're My Best Friend, Another One Bites The Dust, Fat Bottomed Girls, Don't Stop Me Now, Somebody To Love, Killer Queen, and, of course, Bohemian Rhapsody. Queen Forever were established in Melbourne in 2006 and have been selling out concert halls and theatres all over Australia and overseas. This is a spectacular show not to be missed. According to Queen fans Queen Forever are the best lookalike and soundalike Queen show in the world.  Prepare to be blown away by Queen Forever with their special Kinda Magic on their 2021 Break Free Tour!
RIVERLINKS EASTBANK
Music - Live Band
ROCKARIA THE ELO EXPERIENCE
ROCKARIA -The ELO EXPERIENCE is a show that delivers a captivating live concert recreating the unforgettable sound of Jeff Lynne's The Electric Light Orchestra. Formed in 1970 in Birmingham England, ELO was formed out of Jeff Lynne's and Roy Wood's desire to create modern rock and pop songs with classical overtones. During the 1970s and 1980s, ELO released a string of top 10 albums and singles, including two LPs that reached the top of British charts: the disco inspired Discovery (1979) and the science fiction themed concept album Time (1981). In 1988 Jeff Lynne together with George Harrison formed The Traveling Wilburys with fellow members Bob Dylan,Roy Orbison and Tom Petty.Performing all the classic hits including 'Evil Woman','Living Thing','Don't Bring Me Down', 'Telephone Line','Sweet Talkin Woman','Strange Magic','Do Ya','Rock n Roll Is King','Hold On Tight','Roll Over Beethoven','Can't get it Out Of My Head','Rockaria' plus many more. Also including legendary songs by The Traveling Wilburys including 'Hand Me With Care','End Of The Line','Last
RIVERLINKS WESTSIDE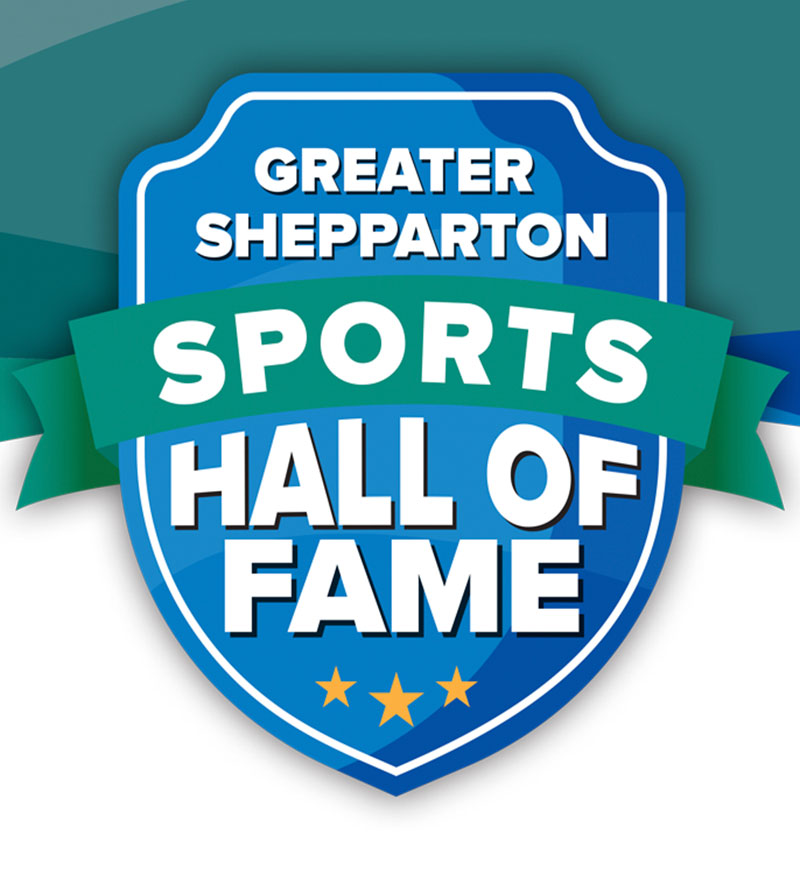 SPORTS HALL OF FAME
Join us to recognise and celebrate our local sporting history as well as individuals and teams who have achieved sporting excellence and made a significant contribution to their chosen sport.
RIVERLINKS EASTBANK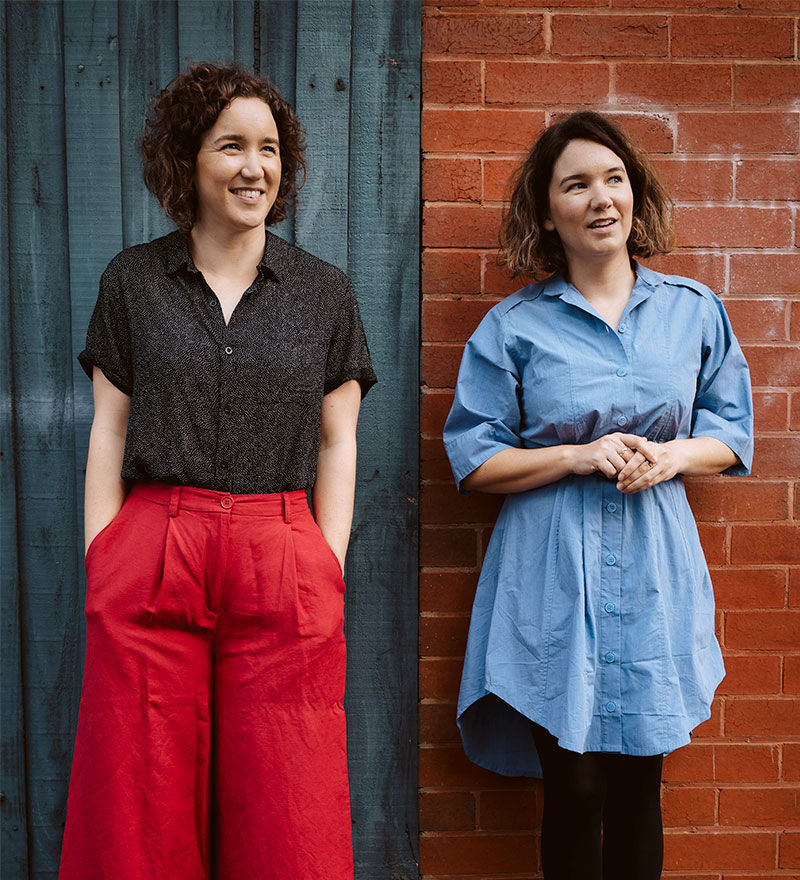 Music - Live Band, Family
TEENY TINY STEVIES
Teeny Tiny Stevies are thrilled to finally announce they are bringing their 2020 ARIA Award Winning "Thoughtful Songs For Little People" album tour (known as: A Thoughtful Tour) to the Riverlinks Westside Theatre for a very special show on Saturday the 7th of May, 2022.
RIVERLINKS WESTSIDE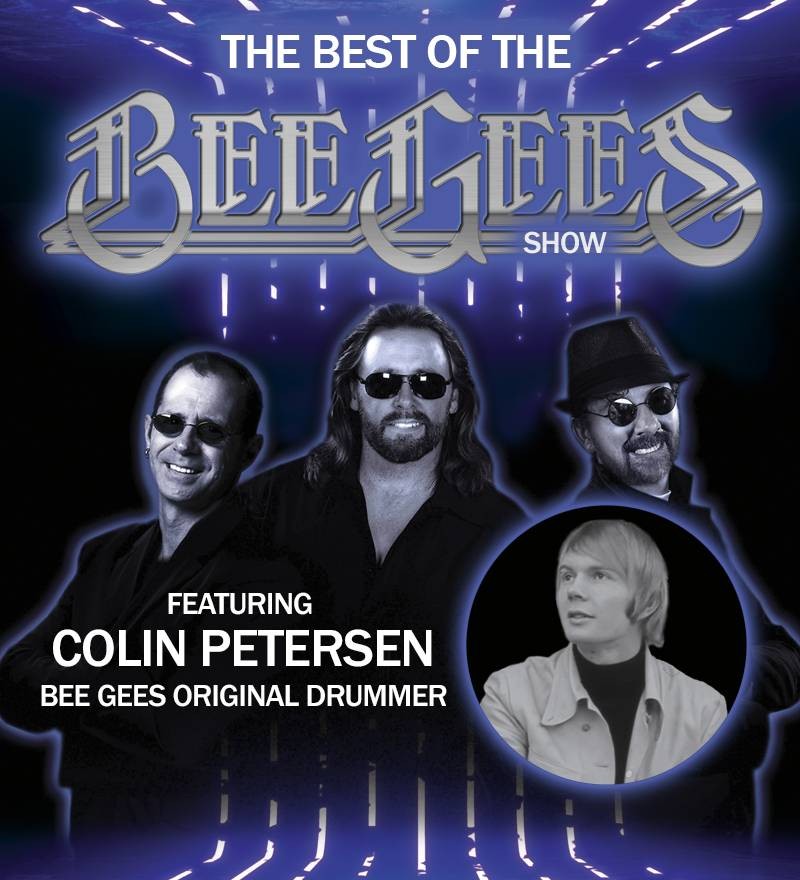 Music - Tribute Band
THE BEST OF THE BEE GEES TOUR
In a world first, original Bee Gees member Colin 'Smiley' Petersen joins the Best of the Bee Gees live on stage! Colin 'Smiley' Petersen was the first non-Gibb brother to become an official member of the Bee Gees. He played drums on the albums Bee Gees 1st, Horizontal, Idea, Odessa and Cucumber Castle. He produced many of the Bee Gees number one singles including, Massachusetts, To Love Somebody, I Started a Joke and New York Mining Disaster. Colin is very excited to join The Best of the Bee Gees show, "I'm pleased to be part of this great show and share many memories. It's wonderful that these incredible songs live on." If you love the original Bee Gees, you can re-live those hits and first-hand memories from Colin and the band. Don't miss this incredible show!
RIVERLINKS EASTBANK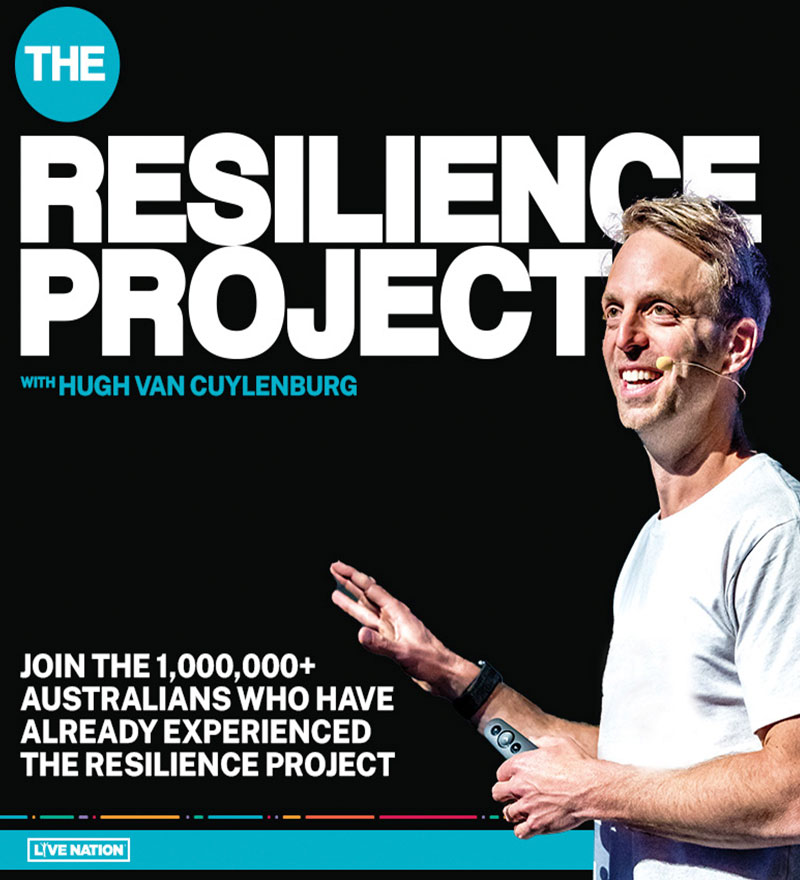 THE RESILIENCE PROJECT
Join Hugh as he walks you through his journey and tells stories of the incredible people who have inspired him and The Resilience Project to spread happiness.  Current ticket holders of the  previous performance date of 18 December, are welcome to keep their current tickets which will be valid for entry on the resechduled night of Monday 11 April 2022.  Or ticket holders can exchange to the new show date of Tuesday 12 April 2022 which may result in a superior seating allocation.  Or ticket holder can request a full refund should they be unable or unwilling to attend either of the new dates in 2022.  Current ticket holders will have until Monday 15 November to move their tickets to the new additional show date of Tuesday 12 April. 
RIVERLINKS EASTBANK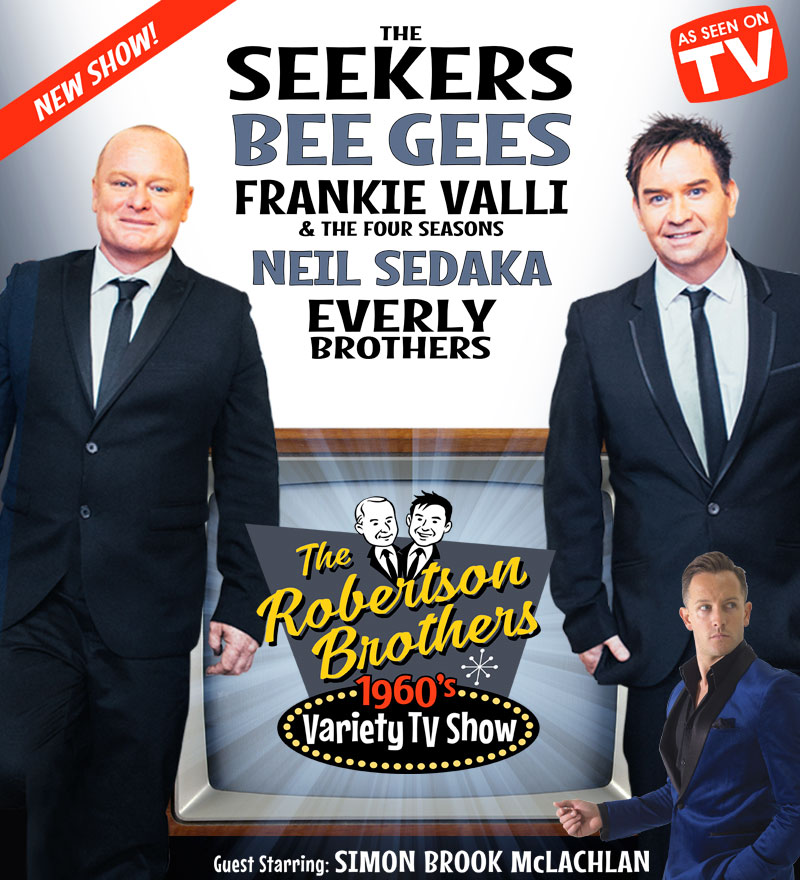 Music - Live Band
THE ROBERTSON BROTHERS 1960 VARIETY TV SHOW
Take a trip down memory lane with this amazing interactive live TV Variety Show featuring the hits from The Seekers, Bee Gees, Frankie Valli and The Four Seasons, Neil Sedaka and The Everly Brothers! The Robertson Brothers grew up in a home that appreciated the Variety TV Show. When designing this new live touring show they decided to reinvent the magic and diversity of the old school 1960s Variety TV shows. With a rockin' live band and an amazing multimedia presentation, expect to be entertained by many of the Classic Hits from the 60s. Through the prism of the Variety TV show format you'll travel back in time to embrace and celebrate the hits of these 60s music legends. You'll be singing, dancing, laughing and crying to Georgy Girl, Morningtown Ride, I'll Never Find Another You, Oh Carol, Big Girls Don't Cry and many more in this celebration of your favourite 60s Superstars!
RIVERLINKS EASTBANK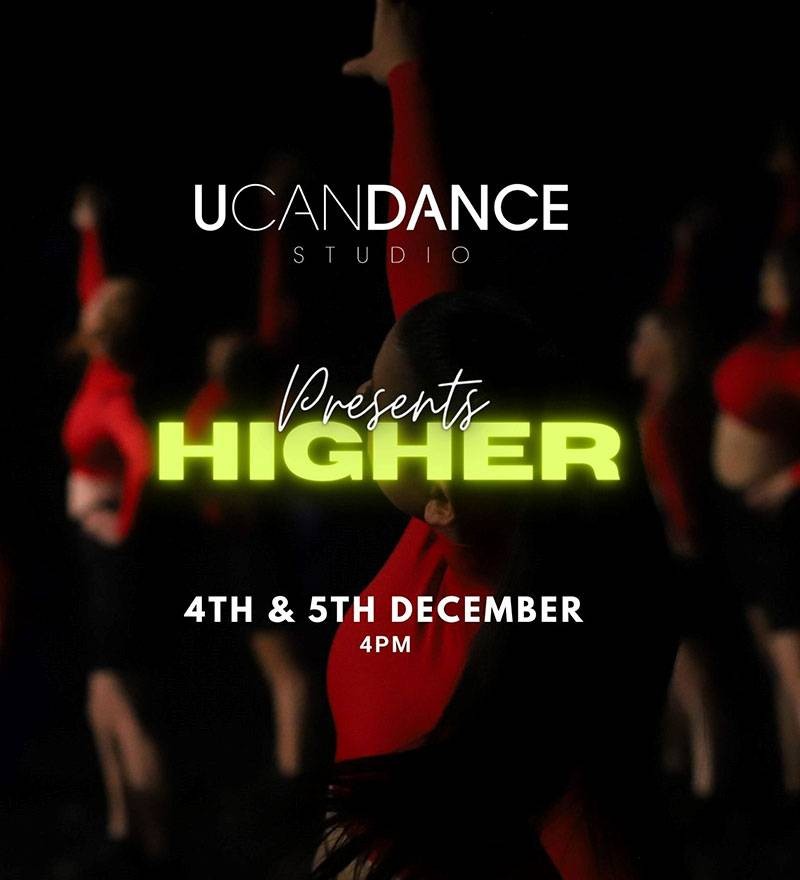 Dance - School, Family
UCAN DANCE
UCANDANCE Studio is proud to present HIGHER. Celebrating 21 years, join UCANDANCE as they showcase the teamwork, passion and reslience of their 2021 DAnce Students.
RIVERLINKS EASTBANK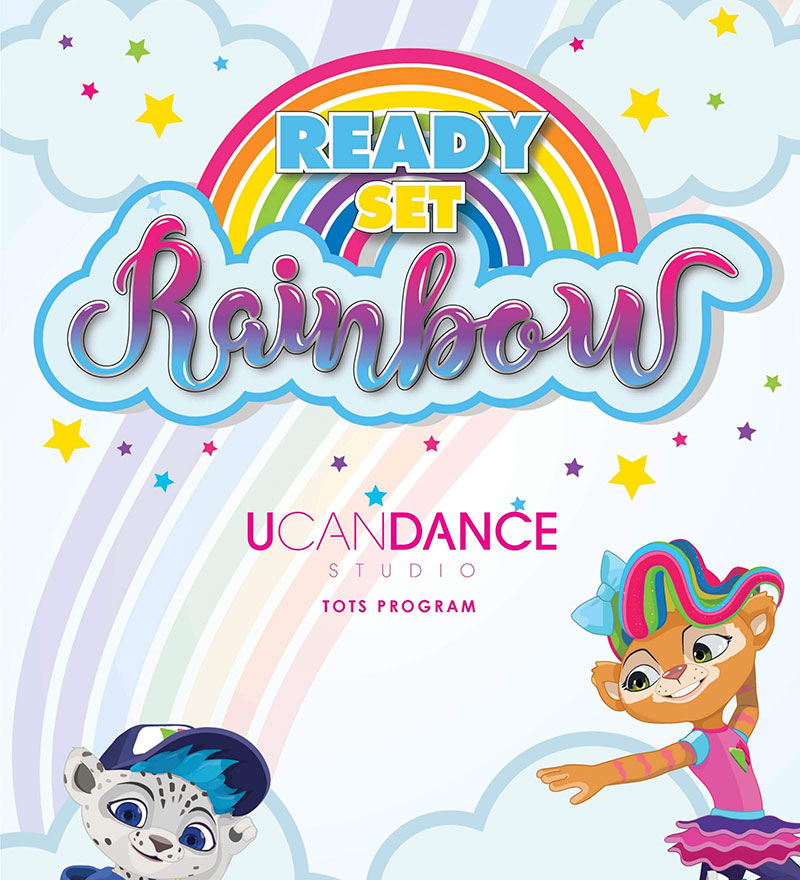 Dance - School, Family
UCAN DANCE
UCANDANCE Studio Tots Prgram proudly present READY SET RAINBOW. Watch our tiny dancers as they take their turn to paint the stage.
RIVERLINKS EASTBANK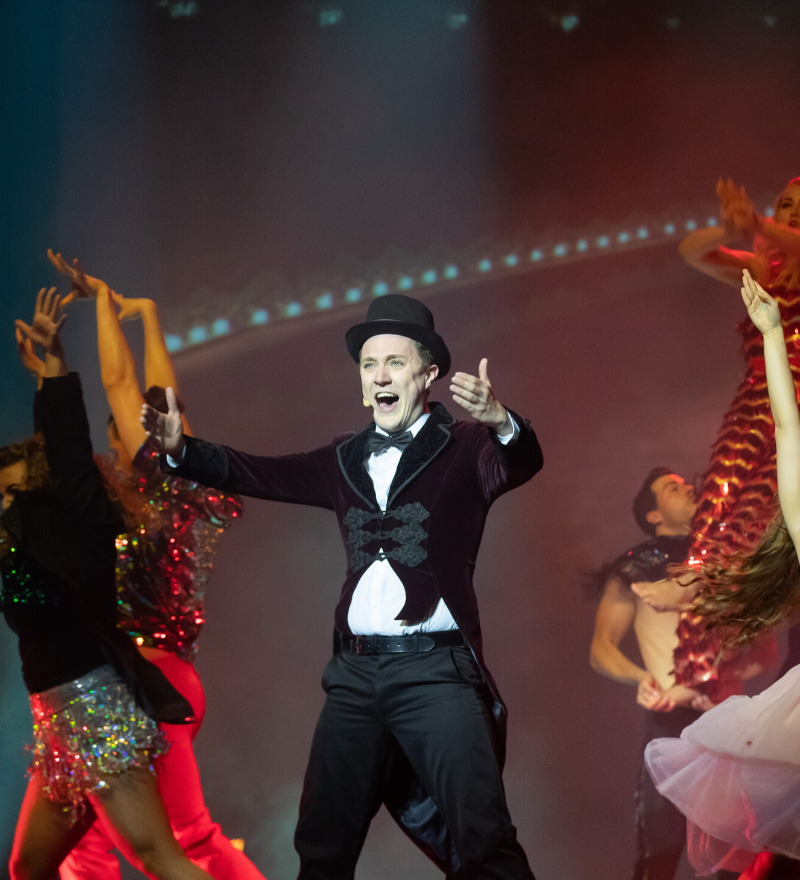 Music - Musicals
WORLD OF MUSICALS
The Musical Gala with an International cast brings London's West End and New York's Broadway return to Australia with a brand new show. World of Musicals brings the very best of musical theatre to life. This incredible production features a wonderful revue of all your favourite musical theatre hits, including, The Lion King, Fiddler on the Roof, Mamma Mia, We Will Rock You, The Mikado, The Pirates of Penzance, HMS Pinafore, The Phantom of the Opera, West Side Story, Cats, Evita, Wicked, The Rocky Horror Picture Show, Jesus Christ Superstar, The Greatest Showman, Jersey Boys, Oklahoma, South Pacific, Miss Saigon, The Boy from Oz, Hairspray, Les Miserables and The Blues Brothers.  The International star-studded cast brings a colourful, inspiring and memorable production that will take audiences on a journey through the wonderful World of Musicals. Fresh from their USA Nationwide Tour, this select cast of highly talented and accomplished performers have featured in world wide smash hits including, Jesus Christ Superstar, Hairspray, West Side Story, Titanic, Les Miserables, Wizard of OZ, Musical Star Nights, Mary Poppins, Me and My Girl, Evita, The King of Narnia, Rent and Avenue Q. World of Musicals is a show for the entire family, so get ready to be enthralled and sing along to all of your favourite and much-loved musicals in one unforgettable evening of emotional delight.  World of Musicals is simply not to be missed! 
RIVERLINKS EASTBANK