Music - Live Band, Music - Cultural / First Nation
INDIAN TALENT SHOW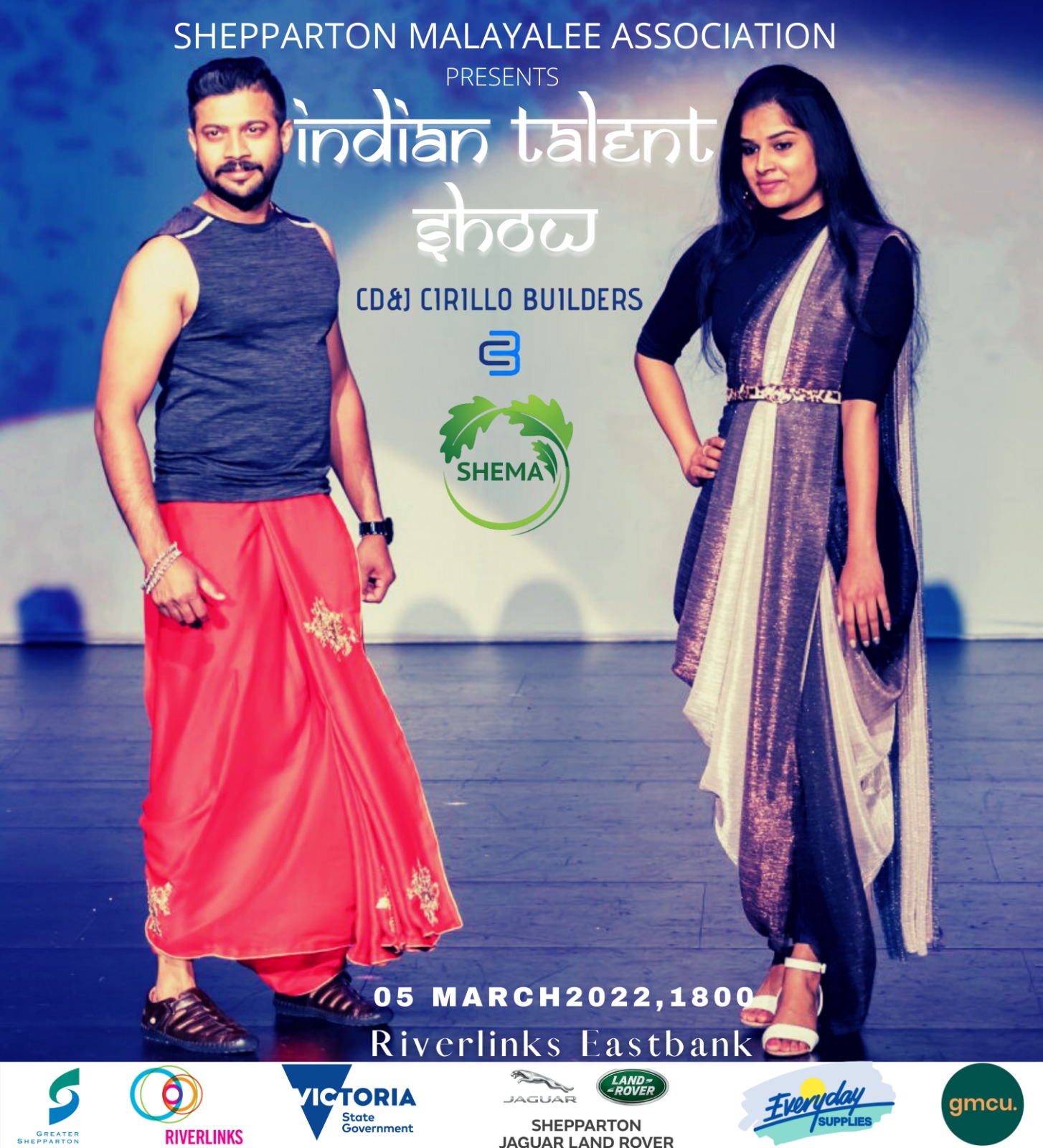 Get ready to be amazed at the incredible cultural bonanza, The INDIAN TALENT SHOW, presented by the Shepparton Malayalee Association.
Ticket sales close Friday 4 March at 1.00pm.
A true-to-word community cultural event celebrating the essence of Indian culture. A two-hour spectacle of Bollywood dances, fashion shows, Indian ethnic drama, vocal melodies, Drama By Kids and much more followed by an all included delicious Indian buffet.
The Indian Buffet meal (Kerala cuisine Meal included in ticket price) arranged offsite @ Shepparton Italian Social Club after the show.